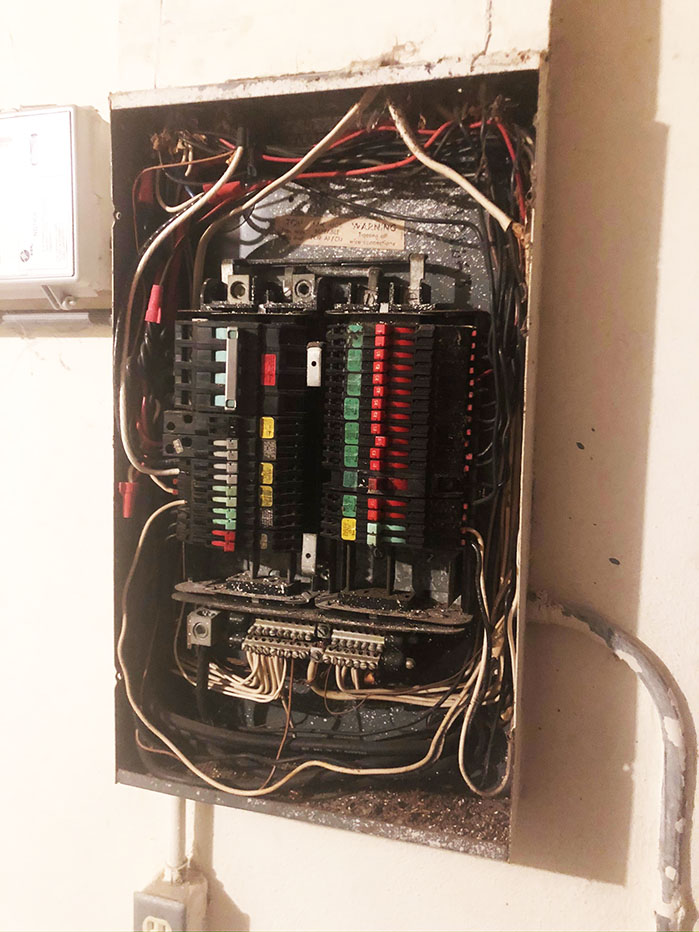 Many older homes in our area were designed using only a few circuits and not enough amps to support the entire home. Your home electrical panel or "breaker box" is the most important electrical component in your home.
Improper maintenance can cause a potential fire hazard and run the risk of damage to other appliances in your home.
Learn when it may be time to replace your electrical breaker panel
Your amperage of your panel is too small or is 25 years old or older…
Whether you recently moved to an older home, you are making upgrades that require additional electrical or you are selling your home, it may be time to inspect the age and state of your breaker panel.

You are seeing signs your electrical panel needs an upgrade…
You see rust, broken pieces or an unpleasant odor coming from your panel, this can be a potential fire hazard and should be inspected as soon as possible for possible replacement or repair.
You need to flip your breakers constantly… In most cases, a tripping breaker means the panel is doing its job when an area of your home is trying to draw too much power, when this happens resetting your breaker allows for proper flow again but if you find yourself constantly flipping breakers, it may signal a different problem.
Your Electrical Panel has been recalled…
The following panels have been recalled and should be replaced immediately, not only from the safety component they face, but you may run the risk of having issues with your home insurance policy through an insurance inspection or the sale of your home.
Sylvania Electrical Panel
Federal Pacific (FPE) Panel
Zinsco Electrical Panel
Pushmatic Electrical Panels
Is upgrading my panel worth it?
Absolutely, not only will you reduce the risk of a potential fire in your home, the components in your home will be better protected from faults.
Related Posts
GET IN TOUCH
Schedule a Free Estimate