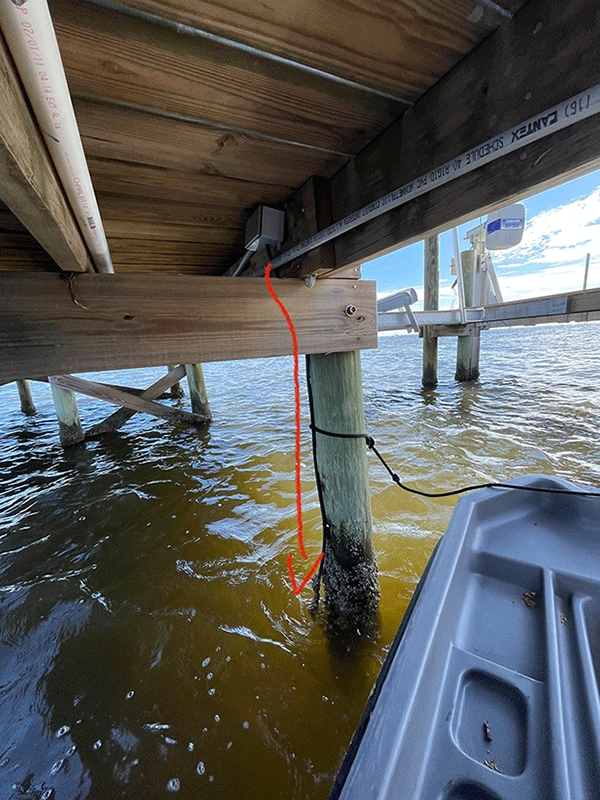 In Brevard county, the 2022 hurricane season damaged so many docks we began to learn from several homeowners with issues with their dock electrical which brought to light the hazardous and unprotected electrical work that is being done around our area. We felt it was important to share some of our knowledge and what you should know and consider about your dock electrical safety. 
Questions to consider when it comes to the safety of your dock
Is your dock GFCI protected?
Do you have splices in your dock like the ones in this picture?
As you can see from these images, the splice is running under the water creating an electrical hazard for this dock.

GFCI protection is always recommended around bodies of water.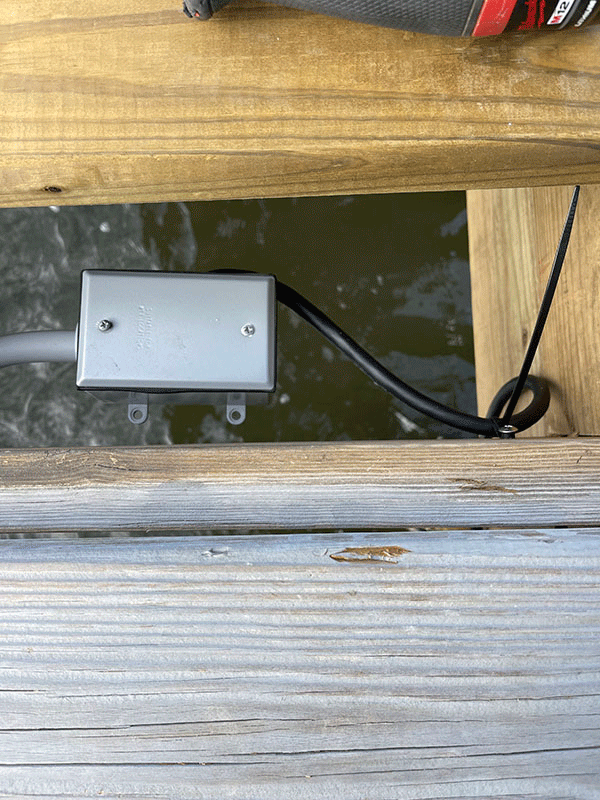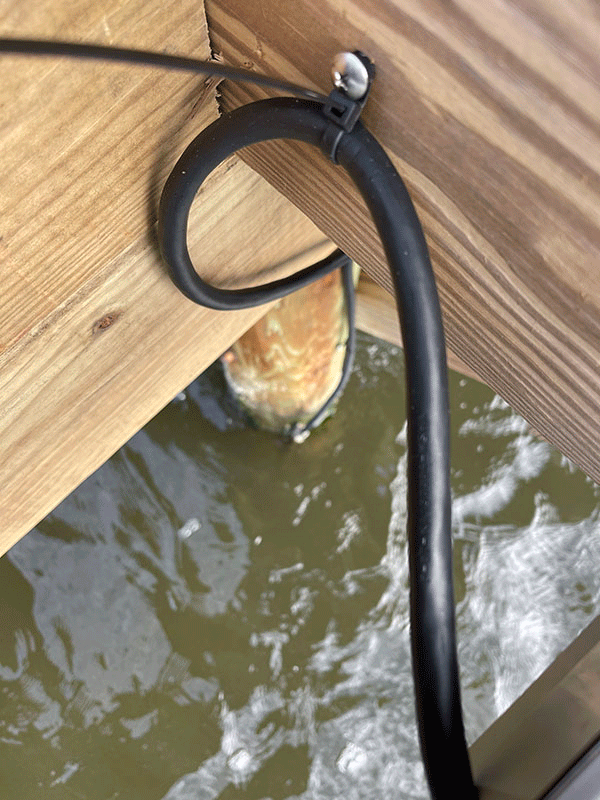 Shortcuts are never recommended in electrical systems when it comes to bodies of water.
If your dock suffered damage from the storm or your dock is not GFCI protected, be sure to contact us or your local trusted and licensed electrician for an inspection or an estimate for your dock's electrical.
GET IN TOUCH
Schedule a Free Estimate