Here are some things to consider when it comes to your home electrical vehicle charging options:
1- Will my home electric system support an electric vehicle charger?
How fast do you need your vehicle to be charged? This may vary depending on your driving needs. The amperage you will need will vary depending on the charging speed and charger type –
How old is my breaker panel and do I have space? If your panel is over 25 years old or part of the recalled panels, you may need to upgrade your panel before adding an electric charger to the load of your home.
Is upgrading your service not an option? There may be an option to add a device that will monitor your panel to ensure you don't overload your electrical system.
Learn more from our Blog: How do I know if my panel needs to be replaced? What do I need to do if my panel needs to be replaced or upgraded?
2- What is the process for a safe and proper installation?
Contact a licensed electrician for a quote and to determine the load of your home using a load calculation to ensure you have enough amperage in your panel to safely run the extra power needed for your charger and determine the best options for your installation needs.
These types of projects will most likely require a permit from your local municipality as you will be running an additional circuit from your panel, which may add 1-2 weeks to your timeline for installation.
Be sure to hire a licensed electrician that understands the different options to safely install this type of equipment to run smoothly along with the rest of the electrical components in your home.
3- Do I need a hardwire unit vs mobile charging?
Safety wise having your charging unit hardwire is your best option, but if you will be traveling and needing to take the charger with you, consider a 14-50R Plugin style.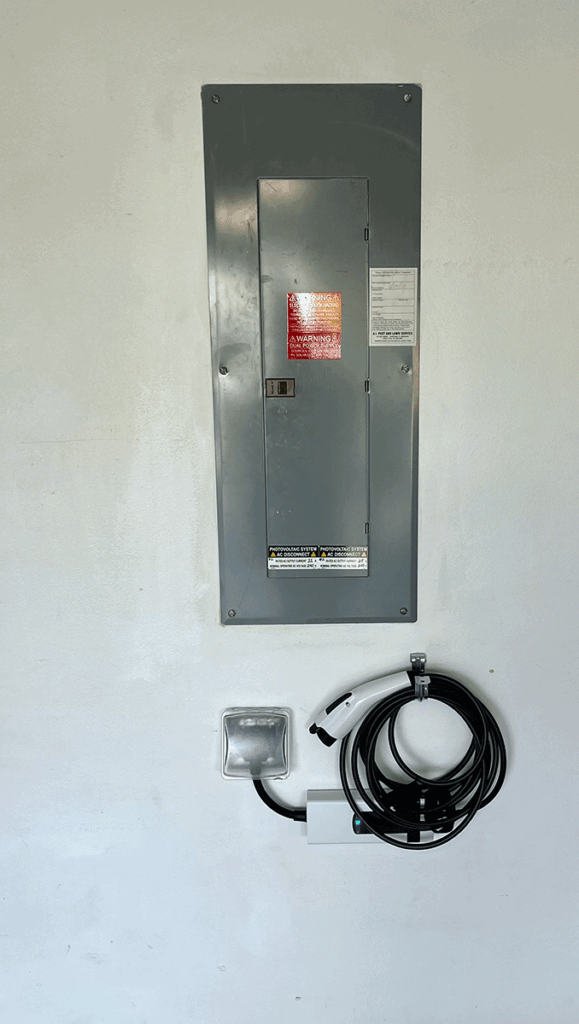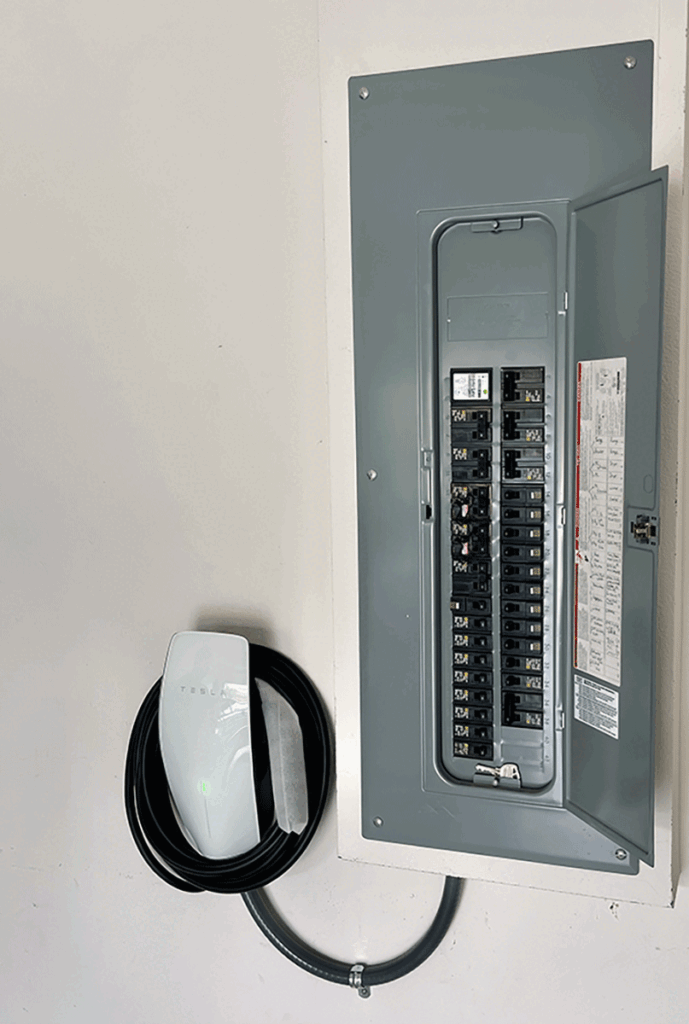 4- Where will I need to charge my vehicle?
Consider the cost to install and and bring power to your wall charging station can vary depending on the distance from your electrical panel.
Do you need an outdoor installation? GFCI protection will be required adding cost to your install.
Do you live in a condo or apartment, do they provide electric vehicle charging options or will they allow you to install your own? If so, are there any restrictions on where you can install your charger?
One last thing to consider… What times will you be charging your vehicle?
Overnight or during the day? Your power company will charge a higher rate during peak electrical usage timing.
We hope understanding a little more about your options and the process it will support you in what to do should you decide to purchase an electric vehicle.
This is what we have learned as certified Tesla wall connector installers and experienced vehicle charging installations for sometime now. We do our best to make this process as smooth and economical as possible. Contact us for a free quote.
GET IN TOUCH
Schedule a Free Estimate